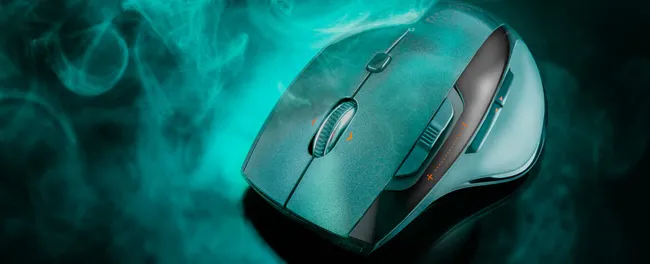 (Image credit: Shutterstock)
When it comes to finding the best gaming mouse, you need something that feels good for your grip and offers great performance with your favorite titles. Getting a mouse that feels like it belongs in your hand and has the right feature set and a strong sensor will inevitably improve the flow of your gameplay, the hits you land and the satisfaction you get from scoring those Ws.
There are many players in the mouse game, and why not? Models can range from very cheap and simple to premium ones boasting handy (pun not intended) features, like wireless charging or a pile of programmable buttons. There are also bold design choices, like flashy RGB. Plus, school's about to start, and having a reliable, comfortable pointer is must-have tech for students. Below we help make things easier by breaking down the best gaming mouse for different uses.
Quick Shopping Tips
Optical or Laser? : Both sensor types offer a great experience, but optical mice have slightly better accuracy. Laser mice work on more surface types. If you're really picky, go for an optical sensor, preferably one designed or developed with PixArt.
Wireless or Wired? : Wireless mice have come a long way in the last few years, but they still have downsides, including limited battery life (particularly with RGB) and potential latency. If you opt for a wireless, aim for one with 30 hours or more battery life. You'll also need to decide if you want Bluetooth a 2.4 GHz dongle connection or both. Bluetooth is handy for switching among multiple devices, but comes with a latency cost, but 2.4 GHz will requires a USB port and dongle that's easy to lose.
Palm, Claw or Fingertip Grip? : It's good practice to examine how exactly you hold your mouse. There are three common mouse grips:
Palm Grip – The base of your palm rests on the back of the mouse, with your fingers laying on top.
Claw Grip – Where your wrist rests on the mouse mat, the palm doesn't touch the mouse, and your fingertips grip the edges of it and the buttons.
Fingertip Grip – Where your wrist and palm are both elevated off the mouse mat and the mouse, and it's again gripped with just the finger tips at its edges and on the buttons.
Knowing your grip style will help you find a mouse that's right for you, since each grip typically occurs due to the size of your hands. Therefore, a mouse designed for a fingertip grip will likely be larger than one designed for a palm grip.
DPI, CPI, IPS and Acceleration? : DPI and CPI are effectively the same marketing terms. Traditionally we used DPI in print to declare how many dots per inch something would be printed in, in regards to image clarity. CPI, however, stands for counts per inch, and that's how many counts your mouse takes per inch it travels.
A higher CPI doesn't necessarily mean a better mouse sensor either. Important is a combination of CPI and IPS. IPS, or inches per second, is the max velocity at which your sensor can still track those counts. The higher the IPS combined with the CPI, the better the sensor.
And then there's acceleration. That's how many Gs your mouse can handle and still track effectively, if you're dashing the mouse back and forth and left and right in short, sharp movements, some mice may flake once they reach a certain G rating.
Best gaming mice at a glance:
1. Razer DeathAdder Elite
2. Razer Basilisk Ultimate
3. Logitech G502 Lightspeed
4. SteelSeries Rival 3
5. Razer Basilisk V2
The Best Gaming Mouse You Can Buy Today
4. Logitech G502 Lightspeed
Best Gaming Mouse Splurge
Sensor: Logitech Hero 16K | CPI: 16,000 | IPS: >400 | Acceleration: > 40G | Interface: USB Type-A dongle or wired | Ergonomics: Right handed | Programmable Buttons: 11 | Weight: 4.02-4.59 ounces (114-130g) | Dimensions (LxWxH): 5.20 x 2.95 x 1.57 inches (132 x 75 x 40mm)
A lighter and wireless version of the popular Logitech G502 Proteus Spectrum, the Logitech G502 Lightspeed is a fantastic weapon for your arsenal if you can stomach the price tag. With premium features, like six additional weights (two 4g ones and four 2g ones) for customizing the mouse's feel, the G502 Lightspeed starts earning your investment.
With Logitech's high-CPI and power efficient Hero sensor and an ample number of programmable buttons, the G502 Lightspeed is fit for any gaming genre. Its shape is familiar and comfortable, crafted in first-person shooter style. For times when you can't risk a wireless connection, the G502 Lightspeed also comes with a reliable cable.
In addition to connecting to your PC with a wireless dongle, you can make it so you never have to connect the G502 Lightspeed to a cable at all — not even for charging. With the Logitech G Powerplay wireless charging mouse pad, the mouse is always getting charged as long as the pad is plugged into a USB port. Sadly, the mouse pad takes away the ability to use either of the G502 Lightspeed's 4g weights and costs an extra $120.
If you'd like a mouse that can charge wirelessly with a wider variety of mouse pads (and more), consider Qi charging mice, like the Corsair Dark Core RGB Pro SE, Asus ROG Chakram and lower priced Cooler Master MM831.
5. SteelSeries Rival 3
Sensor: SteelSeries TrueMove Core | DPI: 8,500 | IPS: 300 | Acceleration: 35G | Interface: USB | Ergonomics: Right handed, claw and fingertip grips | Programmable Buttons: 6 | Weight: 2.7 ounces (77g) | Dimensions (LxWxH): 4.75 x 2.3 – 2.64 x 0.85-1.49 inches (120.6 x 58.3-67 x 21.5-37.9mm)
The SteelSeries Rival 3 is the best gaming mouse for those on a budget. It's available for a mere $30 as of this writing. The optical sensor here only goes up to 8,500 CPI, which is low compared to other mice on this page, such as the 20000-CPI Razer DeathAdder V2 above. But for casual gamers, this'll do. Unfortunately, CPI adjustments are difficult due to a small CPI button, but response was great during our testing.
You'll also want to note that its speed of 300 IPS is only with SteelSeries' QcK-series of gaming mouse pads, but luckily those represent some of the best RGB mouse pads available, according to our testing.
The hardest part about gaming with the Rival 3 was its 6-foot-long rubber USB cable that was a noticeable drag compared to braided cables (or a wireless connection). But at least you get three customizable RGB zones and a comfortable grip.