•CrossFire is an online tactical first-person shooter for Microsoft Windows developed by Smilegate Entertainment. Due to its popularity in Asia, especially China and South Korea, it has become the world's most-played video game by player count, with a lifetime total of 1 billion users in 80 countries worldwide.
•CrossFire is a free-to-play first-person shooter that features two mercenary corporations named the "Black List" and "Global Risk," fighting each other in an epic global conflict.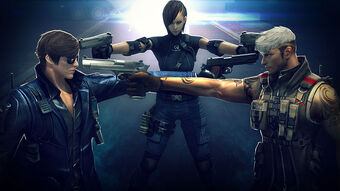 •In CrossFire, there are many different game modes, where each one of them will ensure you with hours of fun and will test your cooperative, accuracy, and tactical skills. Some of the modes may be treated as some sort of training before you start going up the ranks, whereas others simply provide fun. The below list mentions some of the most popular game modes in CrossFire, along with hints that may be useful during the game.
•5 v 5 on Ranking Match
•Elimination
•Ghost
•Weapon Master
•Team Deathmatch
•Free For All
•Biohazard Mode